News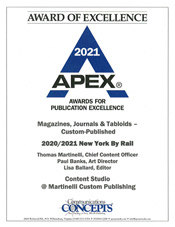 LISA WINS APEX AWARD FOR MAGAZINE EDITING
In July 2021, Lisa was honored with an APEX Award for the third year in row as editor of New York By Rail, in the category Magazines, Journals and Tabloids - Custom-Published. APEX awards recognize excellence in writing, publications, campaigns, programs, design and media by publishers, editors, writers and designers. New York by Rail is published annually and distributed to Amtrak passengers in New York, Vermont, Quebec and Ontario. Click here to view the award larger.
---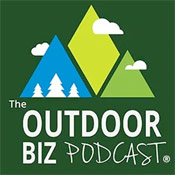 THE OUTDOOR BIZ PODCAST INTERVIEWS LISA
In September 2020, Lisa was the featured guest on The Outdoor Biz Podcast. Host Rick Saez interviews her about skiing, her media career, her Emmys and her advice on how to turn your outdoor passions into what you do for a living. To listen to the podcast (Episode 236), click here, or tune it to your favorite channel, including Apple Podcasts, Spotify, Stitcher, Google Podcasts, Soundcloud, Overcast and Pandora.
---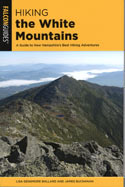 HIKING THE WHITE MOUNTAINS, 2ND EDITION NOW AVAILABLE
New for Summer 2020, FalconGuides has released the 2nd edition of Lisa's popular hiking guide book, Hiking the White Mountains. This update of her 2010 book, co-written with James Buchanan, cherry-picks the best hikes in New Hampshire's White Mountains. It's also now in color, featuring Lisa's stunning photos. "When you're not using it to find your way in the Whites, you can leave it on your coffee table," says Lisa. To purchase, Click here.
---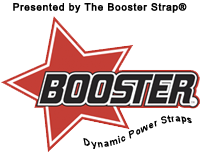 THE BOOSTER STRAP® NAMED PRESENTING SPONSOR OF LISA'S SKI CAMPS AND CLINICS
June 2020. Lisa welcomes The Booster Strap® as her newest sponsor. The Booster Strap® is the premier maker of power straps for ski boots. Lisa has agreed to personally endorse The Booster Strap(R) and will be using Booster's power straps on her ski boots next winter. In addition, The Booster Strap(R) will be the presenting sponsor of Lisa's women's and co-ed ski clinics and race camps. Participants in all of Lisa's programs shall have a chance to win Booster power straps throughout Winter 2020-21.
---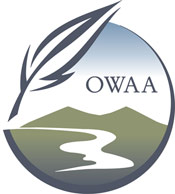 LISA GARNERS FOUR MORE EXCELLENCE IN CRAFT AWARDS FROM OWAA
June 2020. The Outdoor Writers Association of America (OWAA) honored Lisa with four more Excellence in Craft Awards during its annual conference. Originally planned for Jay Peak, Vermont, the on-site conference was canceled this year due to COVID19, but was held virtually, including this annual, greatly anticipated awards ceremony. Lisa four EIC awards for 2029 were in the following categories:.
2nd Place - Magazine - Outdoor Fun and Adventure: "Vagabonds in the Adirondacks" (Trailer Life)
3rd Place - Magazine - Outdoor Fun and Adventure: "Caving in Barbados" (Image)
3rd Place - Magazine - Family Participation/Youth Outdoor Education: "Mother of a Hike (Adirondack Life)
3rd Place - Magazine - Hunting/Shooting Sports: "Hunting Junk" (Colorado Outdoors)
To read Lisa's award-winning articles, click here.
---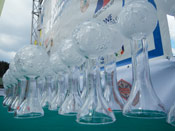 LISA CAPTURES TWO FIS MASTERS TITLES!
April 2020. Despite the cancelation of the FIS Masters Criterium (World Championships) and FIS Masters Finals due to COVID19, Lisa was still able to accumulate enough points on the masters world cup to win the overall women's super G title for the second time. In addition, she won the overall title in her age group (Women 55 to 59), and finished in the top four among all women in the other three disciplines on the FIS masters circuit. She tied for 2nd place in alpine combined, took 3rd overall in giant slalom and 4th overall in slalom, in what was among Lisa's most successful winters ever.
"My goal was to win my age group," says Lisa. "Taking the super G title was a bonus. I was disappointed to miss the chance to race in Austria and Slovakia at the end of the winter, but thrilled to earn a couple more crystal globes. I still love to ski fast, and love to help others reach their potential as ski racers. I missed seeing my European friends on the FIS masters circuit, because I don't get to chase a globe every year. Hopefully we'll all have the chance to race together again soon."
To join Lisa at one of her masters race camps, click here.
---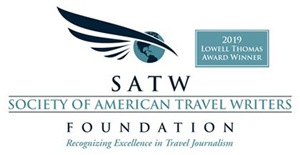 LISA WINS PRESTIGIOUS LOWELL THOMAS AWARD FROM THE SOCIETY OF AMERICAN TRAVEL WRITERS FOUNDATION
October 2019. During the SATW conference in El Paso, Texas, SATW announced the winners of its prestigious Lowell Thomas Travel Journalism Awards for work published in 2018-19. Lisa received the Silver Award (2nd place) in the category, Special Purpose Travel, for her article, "Climbers as Humanitarians", in Appalachia (Summer/Fall 2018). Appalachia is a biannual journal published by the Appalachian Mountain Club, covering mountain adventure and conservation around the globe. This is Lisa's first Lowell Thomas award.
Since the early 1980's, the SATW Lowell Thomas Travel Journalism Competition has recognized excellence in the field of travel journalism. The competition awards more than $20,000 annually in prize money for outstanding print, online, multimedia works, photography, and both audio and video broadcast in various travel-related categories. It is the premier competition in this field, akin to the Pulitzer Prizes for travel journalism. The awards are named for Lowell Thomas, an acclaimed journalist, prolific author, and modern-day world explorer who achieved numerous "firsts" during five decades in travel journalism and whose spirit of adventure and discovery epitomized that of the inquiring travel journalist. This year, there were 1,335 entries in 25 categories this year, which were judged by 26 faculty members at the Missouri School of Journalism.
"Writer Lisa Ballard joined a team that went to Mexico to help people in the high country after the 2017 earthquake," commented the judges, "Once there, team members were also asked to help migrants who were injured riding trains through Mexico to the U.S.... Ballard's story, which includes a long climb up a mountain, is filled with humanitarian deeds told in her moving narrative style."
---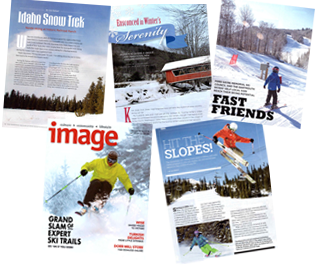 THE NORTH AMERICAN SNOWSPORTS JOURNALISTS ASSOCIATION (NASJA) HONORS LISA FOR THE THIRD YEAR IN A ROW!
November 2019. The North American Snowsports Association (www.nasja.org) announced that Lisa is the winner of its 2019 Harold S. Hirsch Award in the "Words" category again. This year, the award is based on a portfolio of five articles published during Winter 2018-19.
NASJA has honored Lisa with eight Harold Hirsch Awards, three for television/film (1997, 1998, 1999), and four for writing (two in 2016, 2017, 2018, 2019).
To read Lisa's award-winning articles, click here.
---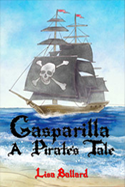 LISA PUBLISHES HER FIRST CHILDREN'S BOOK, GASPARILLA, A PIRATE'S TALE
In January, 2019, Richter Publishing released Lisa's first children's book, Gasparilla, A Pirate's Tale, a swashbuckling adventure based on the buccaneer, Jose Gaspar. An early chapter book for elementary-aged kids, this action-packed story tells how Gaspar escaped from Spain after being falsely accused of stealing the crown jewels, leads a mutiny, defeats another pirate to rescue a princess, and eventually becomes the legend honored annually by Tampa's famous Gasparilla festival.
This is Lisa's 11th book. For more information or to order Gasparilla, A Pirate's Tale, click here.
---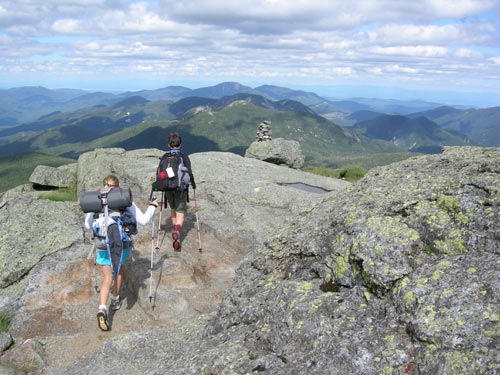 EXCELLENCE IN CRAFT AWARDS
In June 2018, the Outdoor Writers Association of America honored Lisa with seven Excellence in Craft Awards in the following categories:
1st Place - Magazine - Family Participation/Youth Outdoor Education: "River Rats" (Outdoor America)
1st Place - Magazine - Gear/Technical: "Emergency in the Mountains" (Colorado Outdoors)
2nd Place - Book - General Audience: "Hiking the Adirondacks"
2nd Place - Magazine - Family Participation/Youth Outdoor Education: "Tots on the Trail" (Image)
2nd Place - Magazine - Outdoor Fun and Adventure: "On Crane with Wayne" (Adirondack Explorer)
2nd Place - Photography - Family Participation/Youth Outdoor Education: "Backpacking Kids" (Hiking the Adirondacks)
3rd Place - Book - General Audience: "Ski Faster!".
To see these award-winning works, click on the titles.
---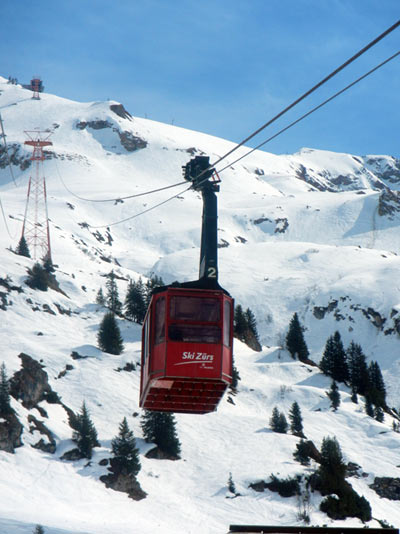 NORTH AMERICAN SNOWSPORTS JOURNALISTS ASSOCIATION (NASJA) AWARDS LISA ITS PRESTIGIOUS HAROLD HIRSCH AWARD
In April 2018, the North American Snowsports Journalists Association (NASJA) honored Lisa with a Harold Hirsch Award for Feature Writing. Though she has previously won Hirsch Awards in the Television/Film and Column categories, it is Lisa's first time winning the Feature Writing category. The award is based on a composite of three articles: "The Mountain Mapper" (NSAA Journal, Winter 2017), "Very Vail" (Here in Hanover, Winter 2016-17) and "Skiing Austria's Alberg" (Woodstock Magazine, Winter 2016-17). To read these articles, click here.
Judges' comments about Lisa's work: A good mix of topics in this portfolio, highlighted by a very interesting story about mapping ski areas. As the writer says, a ski map is something we all take for granted-yet she found a fascinating man behind that art and brought his work to life for her readers. Her colorful descriptions of Vail, interwoven with her personal history at the resort, made for a fresh take on a familiar place. And the detail in her piece about Austria gave readers a strong feel for the thrill of the skiing and the charm of an exotic destination. Source: NASJA.org.
---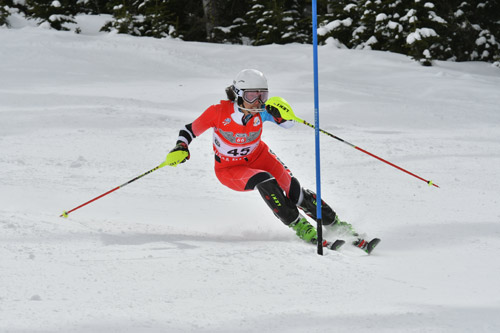 LISA WINS MASTERS WORLD TITLES IN SUPER G AND SLALOM
In mid-March 2018, Lisa won the the Super G and slalom in her age group during the Masters FIS Criterium at Big Sky, Montana. (She did not race in the giant slalom.) The field of about 300 racers traveled to Big Sky for the event from 19 countries around the globe. .
---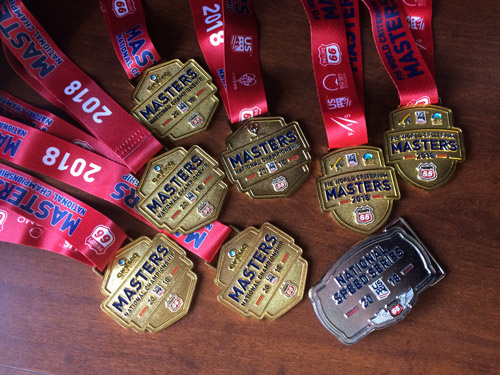 LISA SURPASSES 100 NATIONAL MASTERS TITLES IN SKI RACING
In February 2018, Lisa swept her age group at the U.S. Alpine Masters Championships at Okemo, Vermont, winning the Super G, giant slalom and slalom. Later, in March, she won the downhill at Ski Cooper, Colorado and the National Speed Series title in her age group, which allowed her to surpass 100 national titles in masters ski racing. (She has 102.) Lisa is the first woman to every achieve surpass this mark.
To read about more about Lisa's ski racing in Outside Magazine, click here.
---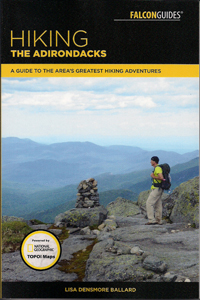 2nd EDITIONS FOR LISA'S ADIRONDACK HIKING GUIDEBOOKS
New this spring, FalconGuides has released 2nd editions of two of Lisa's popular hiking guide books, Hiking the Adirondacks and Best Easy Day Hikes Adirondacks. Lisa is particularly excited about Hiking the Adirondacks, which includes five new hikes and is now a colorful 340 pages, with many more photos (most of them taken over the last two years).
---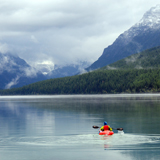 EXCELLENCE IN CRAFT AWARDS
In June 2017, the Outdoor Writers Association of America honored Lisa with two Excellence in Craft Awards for photography. Lisa's photo, "Sunrise Hunter with Horse", which appear on the cover of Lowa's hunting footwear catalog, took 2nd place in the "People" category. Her photo, "Kayaker on Bowman Lake", which was published in Woodstock Magazine, took 3rd place in the "Outdoor Fun & Adventure" category.
---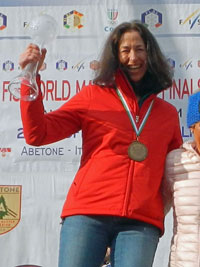 LISA WINS THE INTERNATIONAL MASTERS SUPER G TITLE
On April 8, 2017, Lisa was awarded the FIS Masters title for women's super G during the FIS Masters Cup Finals in Abetone, Italy. The FIS Masters circuit is a season-long world cup for masters ski racers (age 30+). Lisa garnered her crystal globe after winning races in South America, North America and Europe during winter 2016-17. She also finished the season ranked 3rd overall in her age group.
---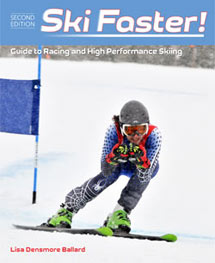 SKI FASTER! GUIDE TO SKI RACING AND HIGH PERFORMANCE SKIING, 2ND EDITION
Lisa is excited to announce the long-awaited 2nd edition of her top-selling ski book, Ski Faster! The book was released in December 2016. Over 80% of the book has been revised compared to the first edition, which was published in 2000 by Ragged Mountain Press, an imprint of McGraw-Hill.
Lisa is self-publishing the 2nd edition under the Rocky Fork Media moniker, formed by Lisa and her husband, writer/photographer Jack Ballard. It is Rocky Fork Media's first book. For more information and to order a copy of the book, click here.